Black Ops 3 multiplayer features a new "Specialist" character system. Players choose one of nine different elite black ops soldiers to be their multiplayer avatar - each character has their own look, voice, unique special weapon and ability. Each Specialist is individually ranked up and can unlock new gear and other customization options.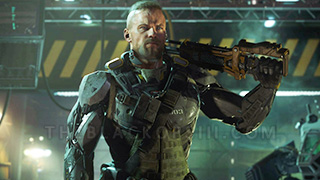 You must choose one Specialist before a match and it can't be changed midway through. You must also choose if you want to take either their special weapon or ability, as you can't have both selected.
As you play, your energy meter fills up slowly over time, but it can be accelerated by taking out enemies and completing objectives. Once the meter is full, you can activate your Specialist weapon or ability at any time. If you die, your energy meter doesn't reset and you can continue where you left off. The energy meter is reset once the weapon or ability is used up or you die while using it.