Perks are special abilities that make you faster, tougher, stealthier, and more dangerous. They are quite powerful and the backbone of any good class build. The Pick 10 system makes them completely optional, though. If you prefer, you can spend your points on something else, like extra weapon attachments.
There are 18 Perks in the game and they are divided equally into three categories. You can choose one from each category, and similar to Black Ops 2, you can use Wildcards for one additional Perk per category for a maximum of 6 Perks.
Like in Black Ops 2, there are no Pro Perks in BO3 multiplayer.
Perk 1
Afterburner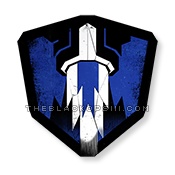 Your suits thrusters have a faster recharge rate than normal. This is particularly useful in maps with a lot of vertical gameplay.
Unlocked at Rank 1
Blind Eye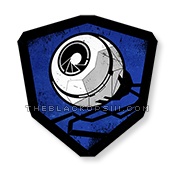 Makes you undetectable by enemy air support, except the UAV and H.A.T.R.
You aren't completely immune, though. Nearby teammates can still cause AI controlled streaks to attack your general location.
Unlocked at Rank 1
Sixth Sense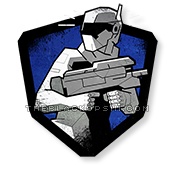 Displays a red area indicator on your radar with the direction (left, right, up, down) of nearby enemies. Useful for not getting flanked by the enemy when defending an area.
Unlocked at Rank 1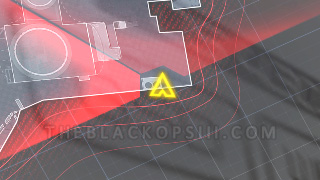 Flak Jacket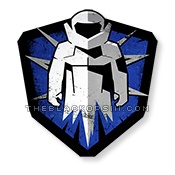 You take less damage from enemy explosives and flames. This can keep you alive through a barrage of explosives, making it an ideal Perk for objective-based classes.
Unlocked at Rank 5
Overclock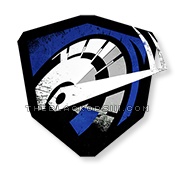 Allows you to earn your Specialist weapon or ability faster.
Unlocked at Rank 20
Ghost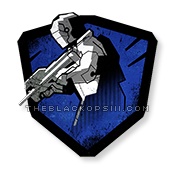 Enemy UAVs can't detect you as long as you keep moving, making this a powerful stealth Perk. Actions such as planting, defusing or controlling a Scorestreak are covered by Ghost, even though you aren't moving.
Unlocked at Rank 38
Perk 2
Fast Hands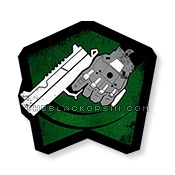 Swap faster between your primary and secondary weapon, and back to your weapon after performing an action, like using an equipment. You also aim down the sight faster after sprinting.
Unlocked at Rank 1
Ante Up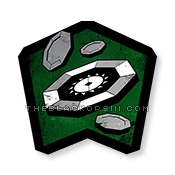 Gives a small starting bonus to your Scorestreak meter when you spawn. Useful if you have cheap Scorestreaks selected.
Unlocked at Rank 1
Hard Wired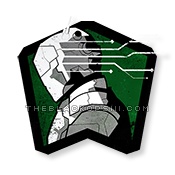 Grants immunity to Counter-UAVs, Power Core, Smoke and EMP grenades. Proximity based Lethal and Tactical equipment won't be triggered by you. Hard Wired also counters the Tracker and Sixth Sense Perk by reducing your digital imprint.
Hard Wired is an unusual Perk that provides strong protection against specific threats that could normally cripple you.
Unlocked at Rank 1
Tracker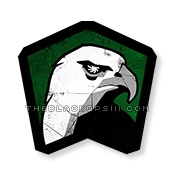 Shows fresh enemy footsteps on the ground as digital imprints. Excellent for hunting down enemy players in game modes that have a slower pace.
Unlocked at Rank 8
Cold Blooded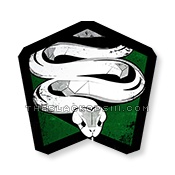 Enemy AI controlled ground-based Scorestreaks can't detect you. Makes you immune to Thermal Optics.
Unlocked at Rank 26
Scavenger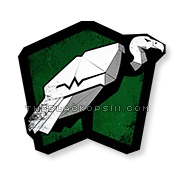 Lets you loot ammo and equipment from fallen enemies, as long as they weren't taken out by explosives. Scavenger is a must for builds with weapons that have a high rate of fire or low ammo reserves.
Unlocked at Rank 44
Perk 3
Gung-Ho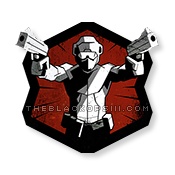 You can hip-fire your weapon, use equipment and throw grenades while sprinting. Gung-Ho is an amazing addition for an SMG or shotgun class, making them extremely dangerous in short-range firefights.
Unlocked at Rank 1
Blast Suppressor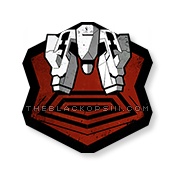 Suppresses your suits thruster sound. It also makes you invisible on the radar when performing thrust jumps.
Unlocked at Rank 1
Awareness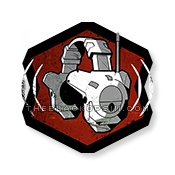 Makes enemy movement easier for you to hear. Cancels Dead Silence.
Unlocked at Rank 1
Tactical Mask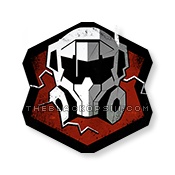 Concussions, Flashbangs and Shock Charges have a lesser effect on you.
Unlocked at Rank 14
Engineer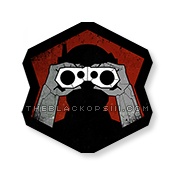 Shows enemy equipment and Scorestreaks through walls. Allows you to reroll the contents of a Care Package and also booby trap it.
Unlocked at Rank 32
Dead Silence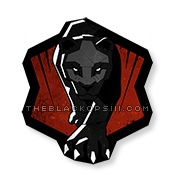 Your footsteps and other actions are silent.
Unlocked at Rank 50