Treyarch has posted a teaser image on Twitter of the Zombies mode.
@Treyarch: "It's time to start writing the next chapter..."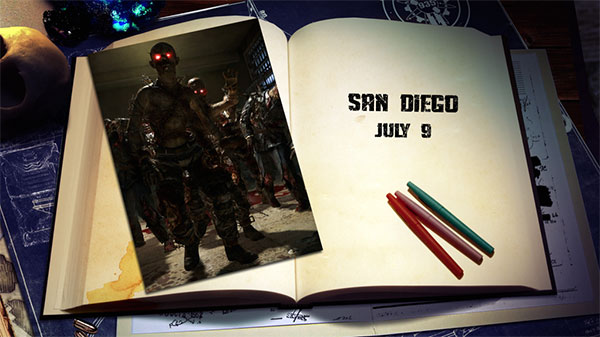 It's safe to say that the Zombies mode will be revealed at San Diego's Comic-Con on July 9. As teased previously by Treyarch, BO3 Zombies is a full-game experience with its own progression system.