Microsoft has been releasing exclusive limited edition Call of Duty Xbox bundles since Modern Warfare 2, but as announced during Sony's E3 2015 press conference, PlayStation is now the new home of Call of Duty. With this new partnership between Sony and Activision, PlayStation users are given early access to upcoming DLCs and other exclusive content - like their new limited edition PS4 and DualShock controller.
The exclusive Black Ops III console bundle comes with a custom 1TB PlayStation 4 and DualShock controller, Black Ops 3 standard edition, Nuketown bonus map and other accessories.
The PS4 has a fully customized Jet Black chassis with orange emblems on the front and the games Roman numeral logo on top. The custom DualShock controller features a smooth gray/black color scheme with the "III" logo on the right grip.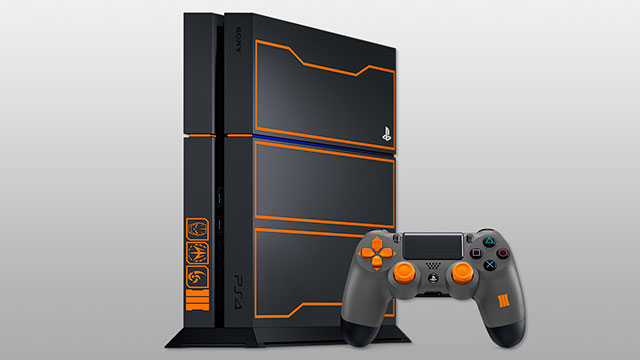 Sony will also be selling the limited edition DualShock controller as a standalone item separately from the PS4 bundle. You can learn more about the console bundle at Sony's PlayStation website.
The DualShock controller is already available for pre-order at Amazon, GameStop and Best Buy.